4-star Hotel
at the foot of the Natural Park of Mount San Bartolo
Yes, in Pesaro the sun rises from and sets in the sea.
4-star beachfront hotel Baia Flaminia in Pesaro
Hotel Baia Flaminia, the privilege of a unique location!

Hotel Baia Flaminia is nestled in the heart of the enchanting Baia Flaminia in Pesaro and right at the foot of the Natural Park of Mount San Bartolo. Open your windows and enjoy the scent of the sea, walk just a few steps and find yourself with your feet on the sand.

Enjoy our spa, a paradise of warm waters, essences and steam baths.

Saunas and whirlpools to relieve stress, massages and treatments to reinvigorate body and mind.

From December 2021 New management!!! New kitchen brigade with our starred chef Marco Di Lorenzi.

Take advantage of our Conference Center, with the largest hall in the Marche region, the ideal venue for events, conferences and meetings of all kinds.

8 rooms, of which one with 600 seats, cutting-edge technologies, control room, dressing rooms and foyer.

Give in to the subtle and intriguing charm of the enchanting Baia Flaminia and let yourself be seduced by the endless possibilities offered by our elegant 4-star hotel in Pesaro.

WE ARE THE IDEAL DESTINATION FOR:
Families
We are the only Alpiclub village in the Marche region, choose the all-inclusive option

Business
Our Conference Center is ideal and every service is tailored to your business meetings

Relax
Looking for a romantic getaway or a moment of pure relaxation? our Spa is just what you need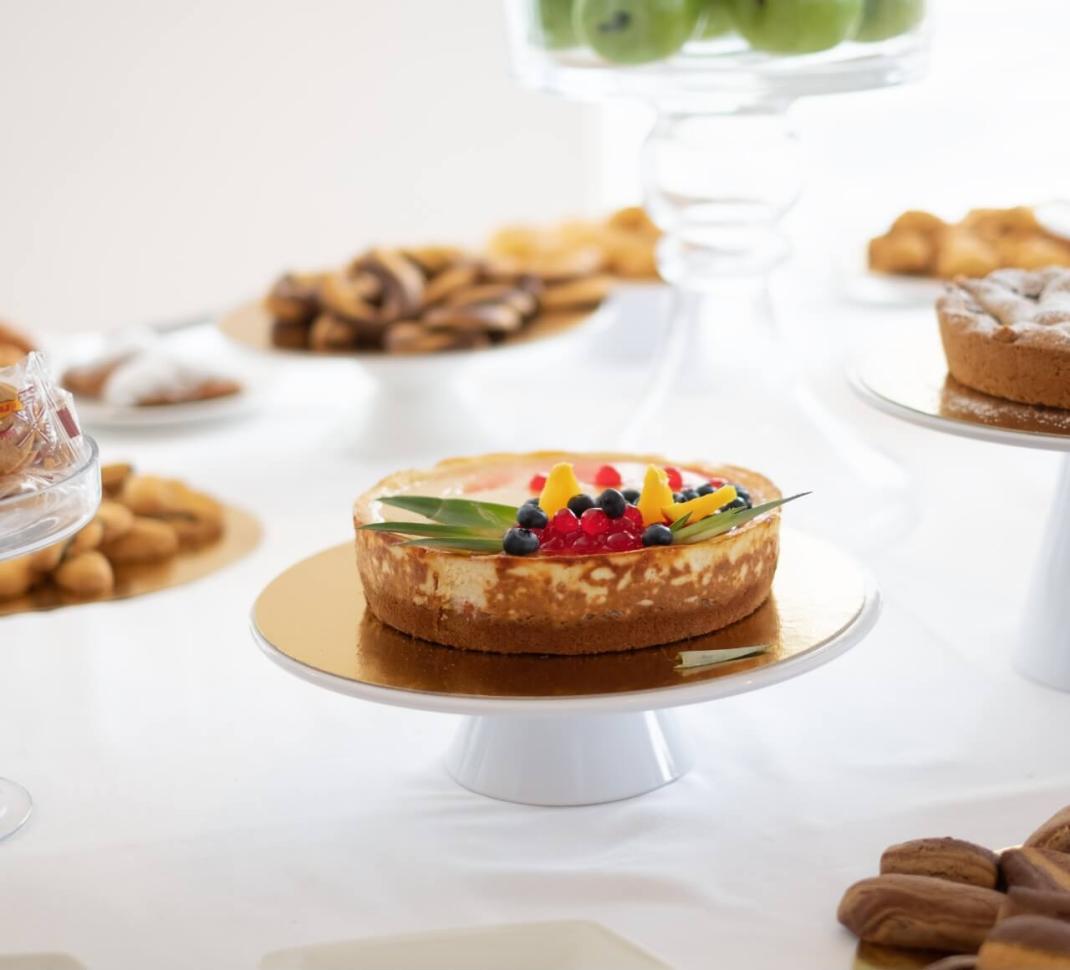 Enjoy breakfast with the most beautiful view there is
Imagine waking up sipping good coffee and enjoying such a scenery.
It will be a true awakening of the senses.

You will please your eyes with the wonderful backdrop of the breakfast room.

There are no other halls as well equipped in the entire region
Our hotel with spa in Pesaro opens its doors wide for authentic moments of well-being and relaxation.